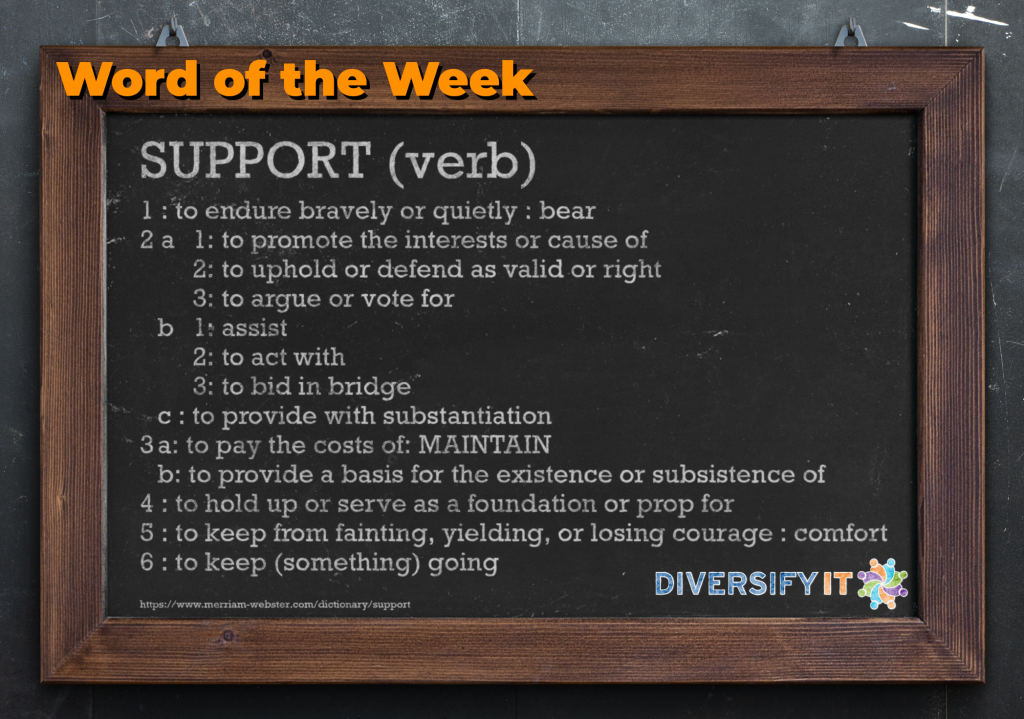 When most of the non-IT community thinks of support and IT, they think of IT Support. Support for their devices, support for their accounts, support … for them.
But this week's Word of the Week is a reminder that there should be support for us as IT professionals!
As you start to make your new year's resolutions, (I know, some of us hasn't even gotten that far), ask yourself:
Do you have support to bring your whole self to your work?
Do you provide support for your colleagues?
None of us can go without the support of each other.
Here are a couple of articles to help us continue to build our support system within our teams across Duke.
What Kinds of Support Are Most Supportive?
5 Different Ways to truly support your workplace